Dicyclohexylamine is a secondary amine with the chemical formula HN(C6H11)2. It is a colorless liquid. It is soluble in water.
It is used as antioxidant in rubber and plastics, vulcanziation accelerator for rubber, corrosion inhibitor in steam pipes, boilers and metal working fluid.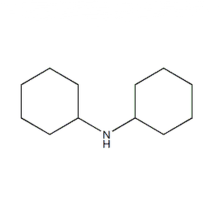 Model: CAS NO.101-83-7
Min. Order: 1 piece
Dicyclohexylamine is a strongly basic, clear, colorless liquid amine.

Address:

Room 603,Building 4,No.158,Lushan Road,Jianye District,Nanjing,210019,China